This excellent drawing below of the Hippodrome was created by Jennifer Smith, one of the artists currently attending the Community Art Project - part of Darlington Borough Council's services for adults with learning disabilities.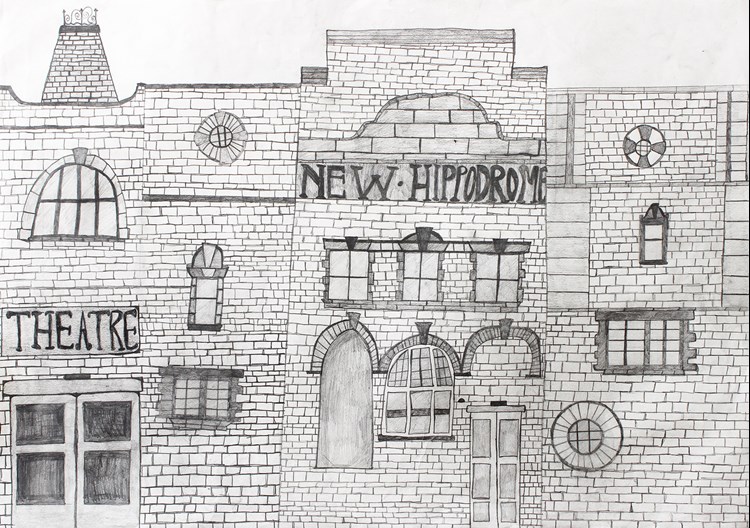 The Community Art Project is now based at The Bridge on the corner of Yarm Road and Hundens Lane along with various other art groups and courses run by tutors. Jennifer is a fan of the theatre and likes to regularly see shows and performances at the Hippodrome and is a talented performer herself, as well as a gifted artist. She hopes to one day combine her interests by making props and designing costumes for stage shows. Jennifer is a regular exhibitor and has been included in numerous CAP exhibitions and always enjoys having her work displayed.

We love Jennifer's confident use of line and shading to depict our Edwardian facade. If you've done your own masterpiece of the theatre we'd love to see it! Email it in to hippodrome.info@darlington.gov.uk.