Our spaces
Our beautifully restored venue holds many possibilities for your event. From a 1000 seat Edwardian auditorium to 18 capacity historic Living Water Room we can accommodate a multitude of events. Explore our versatile and stylish spaces below and then get in touch with us to discuss how we can make your event a success.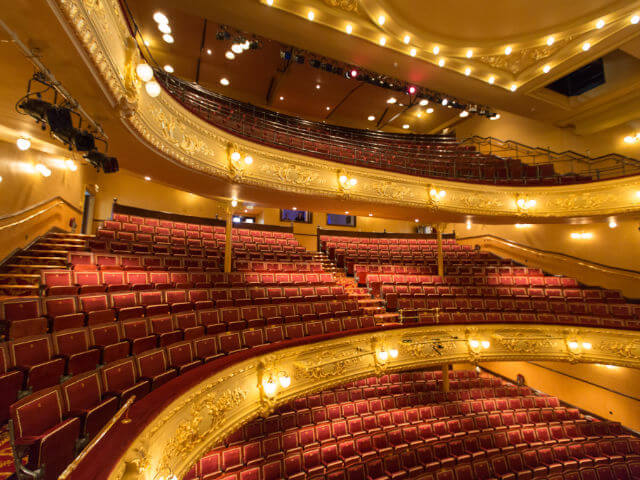 Hippodrome Auditorium
With the capacity to seat 1000 people in traditional tip-up seats upholstered in luxuriant red plush, Darlington Hippodrome's main auditorium is fit for a truly special event. The stage can be set for any event in a bespoke package to suit your requirements including the expertise and support of our front of house, catering and technical teams.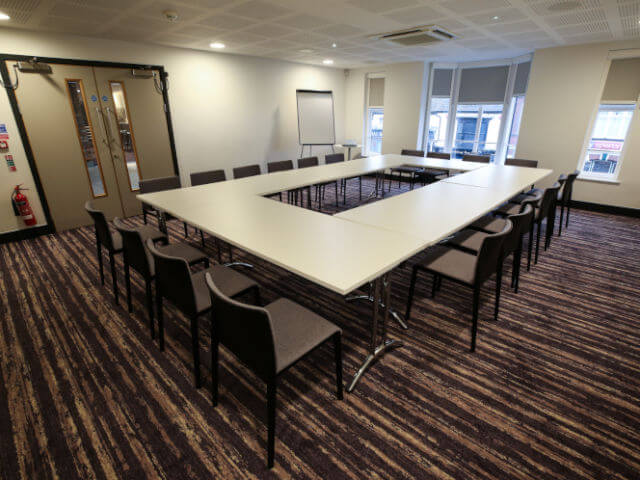 The John Wade Group Lounge
Enjoy a meeting in this bright and welcoming space which can accommodate up to 80 people.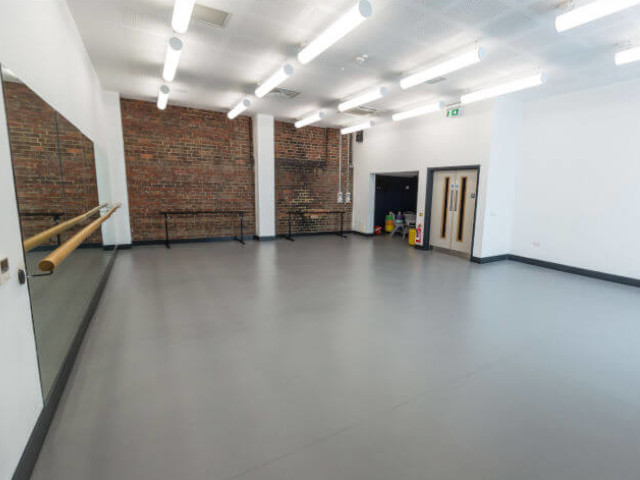 Education/Breakout Space
This versatile space can be configured for meetings and team-building sessions.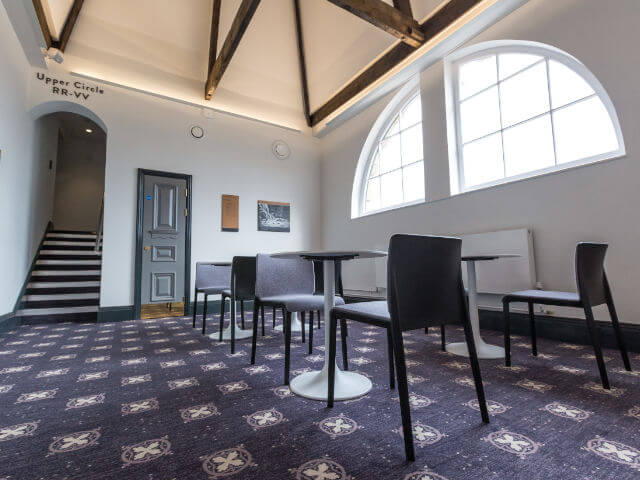 Living Water Room
Originally housing a water tank that was used to provide high pressure water for spectacular aquatic scenes that were a popular element of music hall theatre during Edwardian times, the Living Water Room is a unique space, which was previously inaccessible to the public. Stunningly repaired in keeping with the Edwardian splendour of the theatre, this room showcases the spectacular 64feet high pyramid roofed tower that gives the theatre its distinctive external appearance. The Living Water Room has a maximum capacity of 18.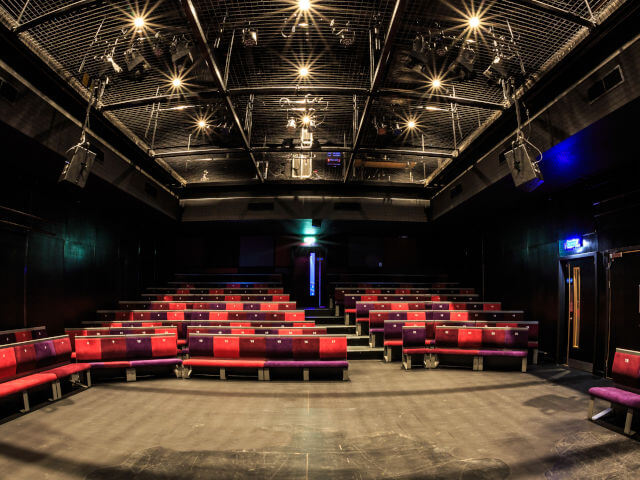 Hullabaloo Auditorium
Adjacent to the Hippodrome, The Hullabaloo is an intimate and contemporary theatre space created within a former Edwardian fire station, with a capacity of up to 170.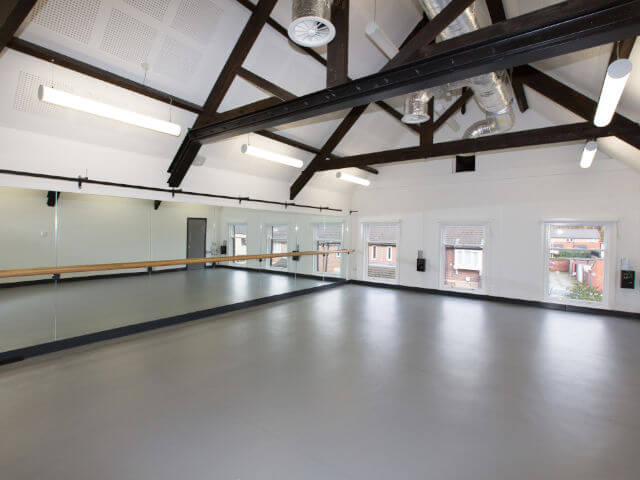 Hullabaloo Rehearsal Space
This bright and airy rehearsal space can be set up to meet your requirements.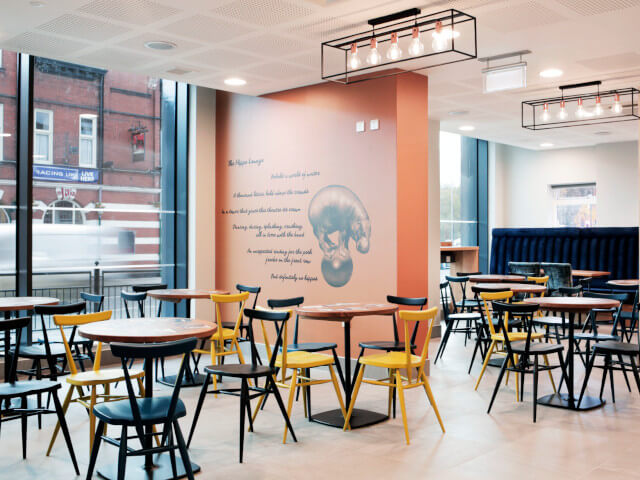 Hippo Lounge
The café bar is a welcoming, comfortable space
perfect for relaxed business meetings. With
heritage-focused interpretation to tell the
theatre's story, our history is embedded into the
lounge and the café bar retains two of the original
Edwardian fascia, blending seamlessly into the
theatre while offering a bright and modern space.

The café bar accommodates up to 100 people.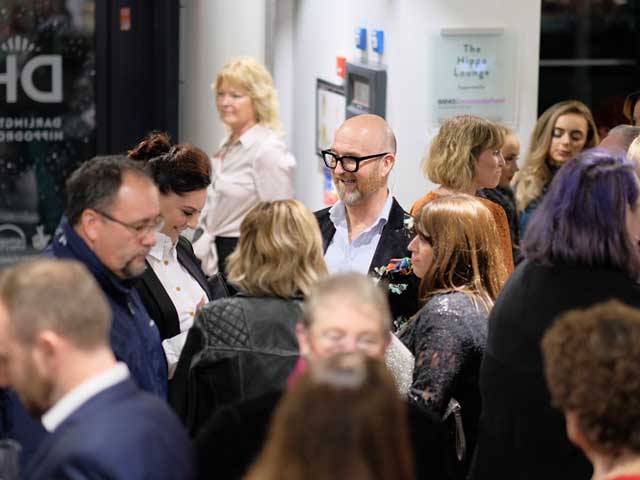 Interested?
To discuss hiring any of these spaces, email hires.hippodrome@darlington.gov.uk or telephone the box office on 01325 405 405