Heritage resources
Did you know about our FREE online heritage learning resources? Perfect for all those who find themselves with some eager pupils at home...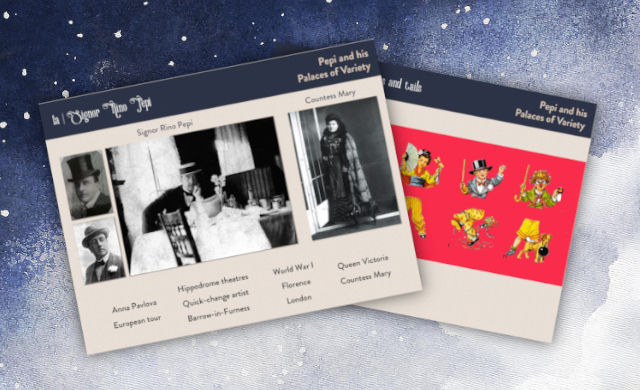 Explore the history of the Hippodrome, theatre, Darlington and pantomime

Four distinctly themed schemes of work for use by schools in the classroom. The resources are aimed at Key Stage 2/3 but can easily be adapted for younger or older students and those with additional learning needs.
View our Heritage Resources
Education with a side of dance!

Darlington Hippodrome has teamed up with our friends The D Project to produce videos and work sheets based on traditional Music Hall choreography and Anna Pavlova's famous Dying Swan.
View our D Project Heritage Resources